RUCKUS
Based on my '66 tele w/ some modern updates.  All listed in the video below.
Playing and recording with a Rocco "Rattlecaster"  as well as getting to know Tim Rocco convinced me that he was the luthier to work with on the RUCKUS build which is based on the 66 tele that I've been playing since 1980.  (Scroll to the very bottom to see the guitar that started this project)  RUCKUS was also the name of a band we had in 1980 and the same year that I started my journey with the tele.  The late, great Hammond player Nancy Wade penned the name of the band which ironically started in 1980 and Tim and I thought it a great name for the guitar.

In the late 70's I met a guy named Chris Zaloom in Woodstock, NY who is real deal tele player and had all of the classic techniques together. Up until this point I had no idea how people played Fender guitars. I couldn't get a sound out of them. I had a mid 60's Epiphone Riviera and that was it for me. But after hanging and playing with Chris for a while I had to get a tele. I was so taken with his tone and the whole vibe. Chris is part of the tradition of real tele players. He was so generous showing me how he did his thing. So off I went to the guitar shop and they had a 66 tele that came to the store in pieces. They put it back together and when I saw it I knew it was the one for me.  It had some "creative" work done to cover up the open space's that whoever had it before me made putting HB pickups in it. I think he had a hammer and a chisel and was in a hurry because it was a real hack job but it was a very cool idea and I was sold! This was in 1980. I had NO idea all of these years later I would still be playing it.. 

Kevin Smith helped me with it at the beginning, did quite a few fret jobs and worked on the neck. After Kevin got out of the guitar repair business Tom Murphy, Matt and the crew at Parkway Music in Clifton Park, NY kept it in shape.. The last time I dropped it off Murph pulled out one last grind and polish and simply amazed me. I had used every pickup configuration that I could think of and it was now back to the simple two pickup design that it started out with back in 66.
I found my voice with this version of the guitar. Why it took me so many years to get around to it probably had something to do with the condition it was in when I bought it but the bell finally rang. It was a different instrument with HB pickups and the various incarnations of SC and HB combination's. Tele style guitars have to be the most mod-able guitar's in the world but there is something about the original 2 pickup design that has hooked players since it showed up in the early 50's from Leo Fender's brilliant imagination. It's the last stop for many of us and my 66 has always been kind of an oddball. It showed up in my hands as an oddball. A perfect storm kind of thing..  
Enter Tim Rocco, a real pro.  His recreation of my 66 knocked me out!  His guitars are hand made by a true artist and priced for musicians.  Do yourself a favor and check out Rocco guitars.  There are examples of a couple of other Rocco Guitars on the video page and some pics below
A FEW DIFFERENT VERSIONS OF THE RUCKUS, THE RATTLECASTER THAT SOLD ME ON TIM'S WORK AND MY 66 THAT THE RUCKUS WAS MODELED AFTER.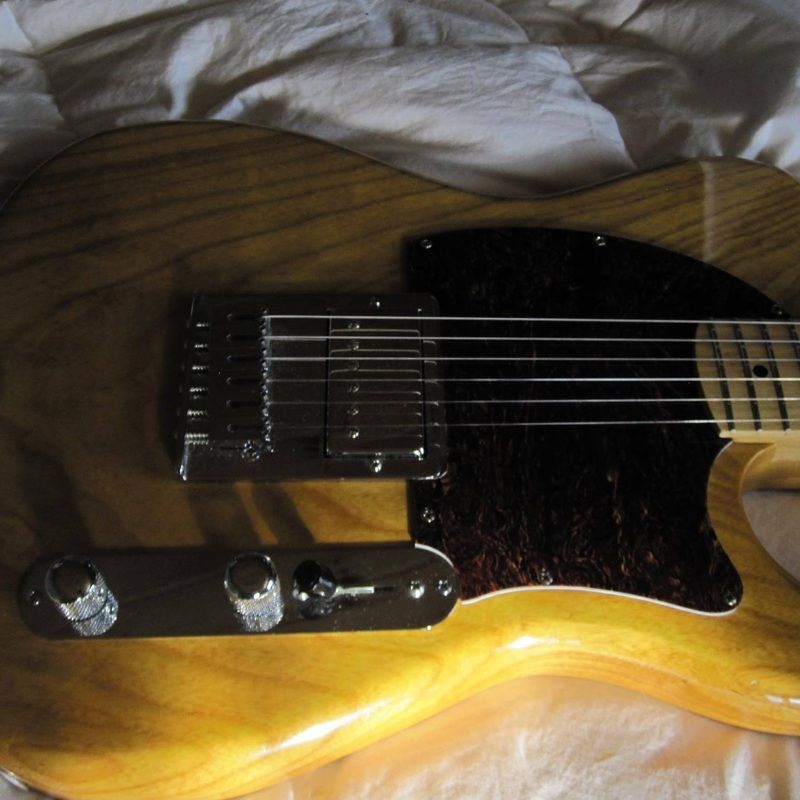 Ruckus II
Similar to the original with one HB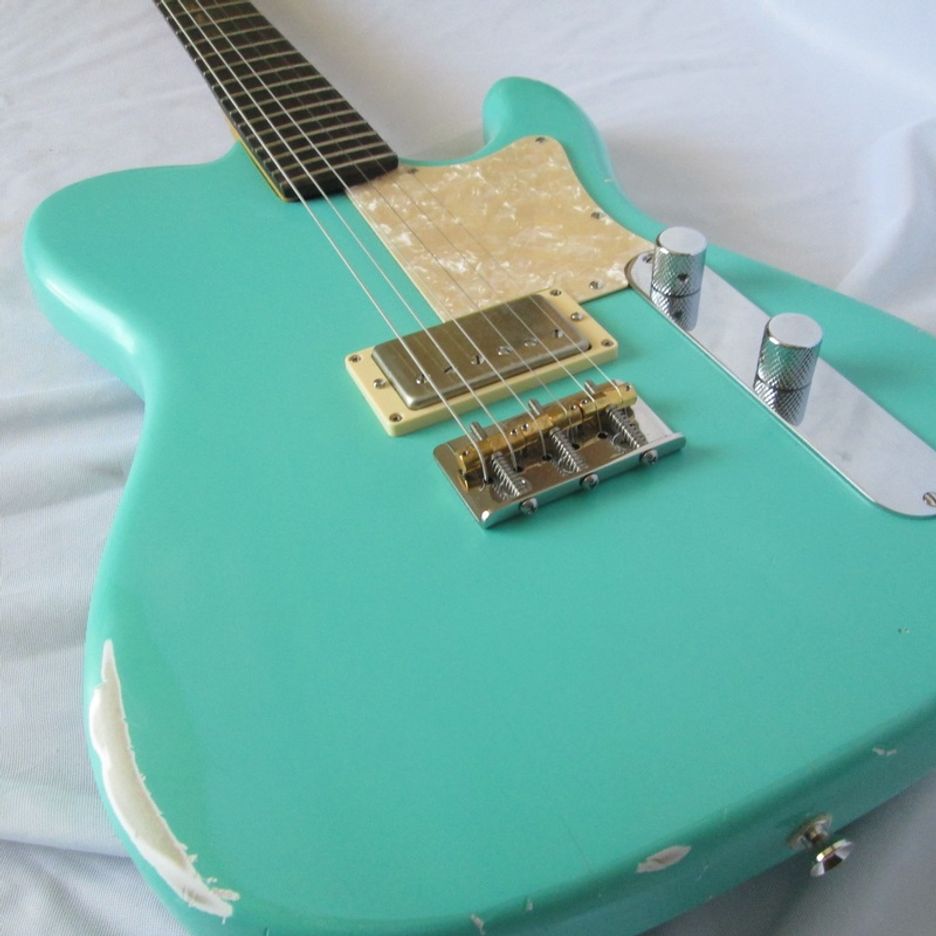 Retro Ruckus
Basswood body, Maple neck, Ebony fretboard, Callaham bridge, Tim's killer hand wound PAF style HB, hand made pickguard